Carolyn Chen
Founder/Content Creator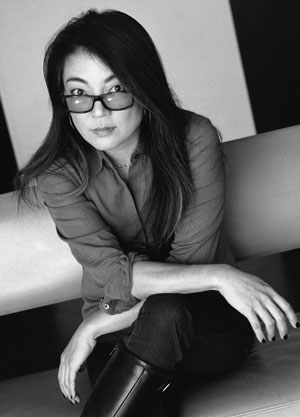 Carolyn Chen has brought her stunning visual style and honest, emotionally driven storytelling to TV commercials and brand content for over two decades.
An award-winning cinematographer, Carolyn spent her childhood armed with a camera and black and white film roaming lower Manhattan. After beginning her formal photography training at RISD, she was compelled to more narrative storytelling and completed her education in filmmaking at NYU.
Carolyn has directed over 200 spots for top advertising agencies and diverse leading brands such as Proctor and Gamble, Bank of America, AT&T, Nike, McDonald's, Pfizer, General Mills, Coldwell Banker, Alamo, Lockheed Martin, Walmart, and Unilever.
Recently, she launched Production For The People – a completely new kind of company that takes the reigns of the digital revolution by offering high quality production at costs that are astonishingly affordable.
Today, as a content creator, entrepreneur, artist and mother, Carolyn Chen sees life and work through fresh perspective constantly. Her work lives deeply in the art of observation and capturing moments that become stories. Her own city-kid roots have never loosened their hold and the acutely felt connection with people, sun, sky and asphalt still inform her work everyday.
Pam Tarr
Executive Producer
Pam Tarr's undying energy for innovation has always been focused on merging the worlds of advertising, entertainment and social awareness. Her production company, Squeak Pictures was known for its seminal cutting-edge work and the launch of over 100 new directors. She executive produced award-winning commercials, music videos, television (including shows for Lifetime and the BBC), features and documentaries during the company's vibrant 15 years.
While running Squeak, Pam served as West Coast President of the Association of Independent Commercial Producers. She was president of the Music Video Production Association for over 15 years – an organization she helped found. And she has done extensive work with non-profit organizations to empower change, including Rock The Vote, Council for a Livable World, and Homecoming For Veterans. She believes that doing well and doing good are synonymous.
Pam's continually fresh approach to business has kept her on the leading edge of the production industry, where she now joins Carolyn Chen in Production for the People. With their focus on the creative opportunities in digital content, Pam has found a fertile environment fed by visionary content creators for developing and producing the ground-breaking work that she loves. Pam is a graduate in film and broadcasting at Stanford University.
John Feist
Content Creator
John's eye for idiosyncrasy and charm in people of every kind has fueled his drive to capture the human spirit in seminal TV series, features, commercials and branded content. A life well-lived across the globe has taken John from the study of classics in Rome to the study of sharks in Australia, from living behind bars with the world's worst criminals to yachting with the President of Mexico.
But his true love is real people and all that makes them tick. This unending appreciation for the entertainment value of human behavior gives John's work an intimacy and relatability that engages his audience in the stories he tells.
As a creative architect of reality TV in America (Survivor's first four seasons and many more), John's work as a writer/director seamlessly fused the incorporation of brand strategies in highly successful creative entertainment. His uniquely captivating storytelling has nurtured groundbreaking work for brand integrations like the web series he created for Fallon, Brawny Academy.
No adventure is too extreme for John – shooting wing suit divers in 3D, camel racing with King Abdullah II, or negotiating the political terrain of network reality TV.    He embodies the spirit of Production for the People in the agile, can-do frontier of digital content.
Extensive credit list available on request.
Matt Devino
Content Creator
Matt's passion for creating exciting imagery and authentic stories has taken him around the world camera in hand. He began his filmmaking career as an editor working on feature films, TV shows, commercials, and music videos. Later he moved into creating content for action sports brands like Nike, Vans, Converse, and Arbor Snowboards. Matt thrived on the adventurous nature of action sports filmmaking, constantly traveling to locations like the mountains of Japan to capture snowboarders in action, or to the North Shore of Oahu filming surfers riding the big waves Hawaii is famous for.
Through these projects Matt developed a style of filmmaking focused on telling authentic stories of unique people. He also believes in being a well rounded filmmaker, taking on the roles of Director, DP, and Editor on many projects. Matt has taken this approach and brought it to his work in Branded Content, where he's helmed projects for brands like Harley-Davidson, Allstate, Mashable, and more.
When Matt isn't working on his next Branded Content campaign he spends his time screenwriting, creating narrative short films, shooting photos, or getting out in the water for a good surf session.
Tamara Rosenfeld
Content Creator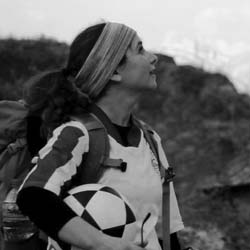 It all began over a decade ago on the Himalayan Mountains in Nepal. I was kidnapped by mystical Sherpas. They made me take an oath to always tell stories. Becoming a film director was the condition of my release. …Okay, so maybe I made up that story. But, hey! I'm a storyteller! And I did trek in Nepal.
I graduated in film production from the School of Cinematic Arts at USC. I spent a couple of years working and interning in production offices, on set and in post production, on features and TV shows. I then left Los Angeles to travel and create my own films. Since then I have been working full-time as a freelance director and writer for branded content and documentaries.
I have won multiple competitions for commercial spots, which brought me to Cannes Lions Awards two consecutive years (2011, 2012). I worked in London for three years where I received many directing roles from brands and advertising agencies, including Coca-Cola, Jameson, Chevrolet and Lowe & Partners to non-profits such as Akshaya Patra. I was selected for the prestigious SHOOT magazine New Directors Showcase in 2014 for a Coca-Cola spot I directed in Brazil. The film was screened at the DGA in NYC.
I direct films because I want to create a positive change in the world. I hope to inspire others; make them smile, laugh and cry. I frequently make films for non-profits and for social responsibility causes.